Our Middle Name Is CARE For A Reason
INDOOR AIR QUALITY SERVICES IN HUNTSVILLE, AL
Dedicated to Helping Our Customers Make Their Homes Clean & Safe
Poor IAQ can cause a variety of health concerns, including (but not limited to) headaches, irritated eyes, nose, or throat, fatigue, difficulty concentrating, and difficulty sleeping. Indoor air pollutants are also linked to respiratory diseases, cancer, heart disease, and other serious, long-term conditions.
To improve your IAQ and thus the safety of your property, you should:
Schedule routine HVAC maintenance. If your HVAC system Is not working at maximum efficiency, your indoor air quality may suffer. Our technicians are equipped to help clients with AC and heating maintenance, repairs, and replacements.
Install a whole-home air purifier. A popular IAQ solution that our technicians often are asked to employ is installing a whole-house air purifier. We often install Reme Halo air purifiers, which are also used by hospitals and schools, iWave-R systems, or similar products.
Have your home's IAQ professionally evaluated. If you believe your property's IAQ is poor, our technicians can suggest as to what your next steps should be. We can also check your HVAC system and home for mold, carbon dioxide, and other pollutants.
Need help improving your property's indoor air quality? Call (256) 371-4670 or reach out online to get a free estimate or schedule a service today.
Causes of Indoor Air Problems
Poor IAQ is often caused by indoor pollution sources that release particles and gas into the air. Indoor air problems can also arise if:
Your property is not properly ventilated.
Your HVAC system is not operating at maximum efficiency.
Outdoor air and pollutants are entering your home through unsealed cracks.
Pets and other guests bring in pollutants from the outside.
Common pollutant sources include:
Tobacco products
Fuel-burning appliances
Building materials or furnishings (i.e. contaminated insulation, upholstery, carpet, flooring, cabinetry, etc.)
Household cleaning products (or other products used for personal care, household maintenance, or hobbies that have fumes and chemicals)
Excess moisture
HVAC systems or humidification devices that have not been maintained or cleaned
What Are the Most Common Indoor Air Pollutants?
Pollutants that often affect homes' IAQ include:
Airborne bacteria
Biological pollutants
Carbon monoxide
Cookstoves and heaters
Dust, dirt, and insulation particles
Formaldehyde
Fumes from household cleaners
Insect allergens
Lead
Mold and mildew
Particulate matter
Pesticides
Pet dander
Pollen
Radon
Volatile organic compounds (VOCs)
Wood smoke
How to Improve Indoor Air Quality in Your Home
In addition to scheduling routine HVAC maintenance and ensuring your HVAC system properly ventilates your home, you can take the following actions to improve your property's IAQ.
Change your AC filters. Depending on your system and unique circumstances, you should replace your filters every 45-90 days.
Use cooking vents. Many pollutants can originate in your kitchen as gas stoves and electric burners produce contaminants. By using your kitchen vents or opening a window when you cook, you can help better filter out pollutants.
Monitor humidity levels and moisture. Mold and mildew often grow in humid and damp conditions, so it is important to monitor your home's humidity levels and eliminate any water leaks and standing pools of water. To better control your home's humidity, you may also consider installinga humidifier or dehumidifier.
Get some houseplants. Indoor plants can also act as natural air filters in your home, and they are great decor.
Get some houseplants. Indoor plants can also act as natural air filters in your home, and they are great decor.
Make sure your air ducts are clean and free from debris. If the ducts are not maintained or were not properly installed, your home's IAQ will suffer.
Clean each room in your home regularly. On average, it is best to clean every week or two weeks depending on how often you frequent a room. It is also recommended that you deep clean quarterly or annually. From replacing your pillows and washing your bedding regularly to cleaning furniture and fabric on couches and curtains tocleaning your kitchen counters, you can improve your home's IAQby reducing the number of irritants in each room.
Keep your windows closed when needed. During pollen season or pollution times, you should keep your doors and window closed to prevent outdoor pollutants from entering your home.
Clean your pets regularly. After your pet has been outside, be sure to wash their paws and fur as they may have contaminants on them. Adhering to a bathing schedule is also important as that can reduce the amount of dander and hair that canworsen allergies and IAQ.
Leave your shoes at the door. Just as your pet's paws can track pollutants throughout the home, you and your guests' shoes can deposit pesticides and other pollutants on your floors and carpets. Use a shoe rack or closet to collect footwear at the door.
Invest in radon and carbon monoxide detectors. These detectors can alert you if radon or carbon monoxide levels in yourhome are too high and can help you be aware of these odorless gases in your home.
Use natural cleaning and grooming products. Certain products have a lot of chemicals and pollutants in them that can negatively affect your property's IAQ. Consider switching brands and using products that aren't so harsh. You should also pay attention to the cleaning tools like dusters and rags that you use as they can accumulate dust over time.
Still wondering whether we're the best team for the job? Here are several reasons why you should trust our team to help you with your IAQ needs.
We are dedicated to excellence.
We treat each other and our customers like family.
We have a stellar reputation.
We can get the job done swiftly and efficiently, and we offer same-day appointments as well as after-hours appointments.
We have been in business for over a decade and have employed highly trained and qualified technicians.
We prioritize your needs and wishes.
Our Middle Name is Care for a Reason

On Time, Every Time

Professional & Well Trained Technicians

24-Hour Emergency Service

Free Second Opinion on Replacements

Family Owned & Operated
WE CARE FOR OUR CUSTOMERS 
Exceptional customer service!
BIG shout out to this awesome company! Exceptional customer service! Second to none!
- KERRI L.
This company is amazing!
This company is amazing! They answer the phone 24/7, always keep their commitments, show up on time and have super-knowledgeable people. If they sold stock, I'd buy as much as poss ...
- MELANIE W.
Customer for life!
I can't say enough good things about Air Care Systems. They have taken care of my business HVAC repairs for several years now. From a small office unit to my 10 Ton units, they do ...
- STEPHANIE D.
Highly Recommend!
This is a incredible group of people who really care about people. We are so blessed to know them. They truly are the best company that I have ever dealt with. Thank you for being ...
- PAM G.
Happy Customer!
Air Care is dependable, reliable, and honest. They provide the services in a timely manner both for our business and residential needs.
- MARY G.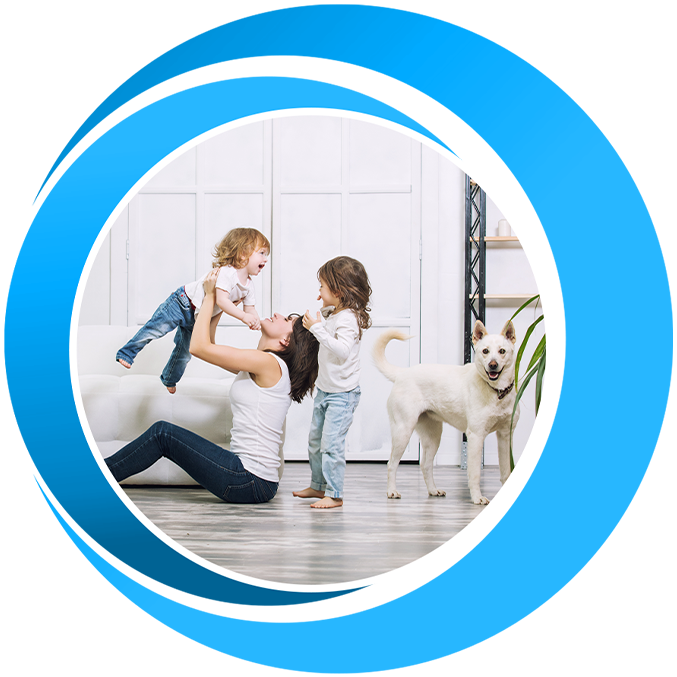 CONTACT OUR PROFESSIONAL TEAM TODAY