Our Middle Name Is CARE For A Reason
Expert Service for Restaurant Equipment
Maintaining optimal temperatures for food storage is vital to your patrons' health and safety. Air Care Systems helps restaurant owners and managers keep their equipment in good working condition with expert services for refrigeration in Huntsville and neighboring communities. Since 2007, we have provided expert services for local businesses. Our skilled technicians are equipped to provide refrigeration services for businesses of all sizes.
Please call 256-371-4670 for Huntsville refrigeration and restaurant equipment repair for your business
Signs You Need Commercial Refrigerator Repair
Running a business that requires commercial grade refrigerators has a lot of responsibility tied to it. Whether it's the food industry or medication, it's very important to your business that your refrigerator stays in working order. But, how do you know when your fridge needs repairs? Below we have 3 signs to look for in order to avoid your commercial grade fridge from completely failing.
Ice On Exterior –A clear first warning sign to a fridge needing repair is ice forming on the exterior of the unit. It could mean the temperature is not correct on the inside or that the fridge is overloaded and doesn't have the correct amount of airflow. Contact us today if you notice ice on the outside of your fridge.
Door Problems –If you notice that the fridge door isn't closing or sealing the proper way it could allow the food or items stored inside to get too warm. This is a crucial warning sign that will allow you to contact us to assist you with fixing your fridge door.
Old Age –If your commercial refrigerator is over 15 years old, it's more and more likely going to have problems and need repairs. As your fridge is nearing this age, be aware of the signs listed above. This will help you keep your fridge in working order without it being out of commission for too long.
Comprehensive Equipment Repair
Ensuring that your refrigeration equipment, freezers and other restaurant equipment is in good condition is the first step to proper food handling. The technicians at Air Care Systems use the finest tools and parts to make an accurate diagnosis of your problem and get the repair done right the first time. We provide repair for refrigeration in Huntsville from the best brands in restaurant and commercial refrigeration equipment.
We are trained and equipped to repair equipment from:
Polar King
Kolpak
Imperial Brown
Crown Tonka
US Cooler
Kool Star
Thermalite
Bally
Amerikooler
We offer a full range of repair and maintenance services for commercial refrigeration equipment in local restaurants. If you've noticed the temperature of your refrigerator or freezer is warmer than usual or if you need an annual inspection of your refrigeration equipment, our skilled team of technicians will take care of you.
Keeping Your Commercial Kitchen Running
A broken ice machine results in unhappy customers with warm drinks and unfavorable reviews that can affect your reputation. Our technicians are equipped to fix problems, such as leaks, slow freezing ice, strange noises, inefficient icemakers and other problems. You can expect quality workmanship and extremely fast service to get your ice production working again, so you won't be serving warm drinks to your customers.
In addition to icemakers and refrigeration in Huntsville, we offer reliable repair service for all types of commercial kitchen equipment. We understand that cooktops and ovens are among the most important equipment in restaurants and a prompt response is needed to resolve potential issues. Our expert team eliminates the need for multiple contractors with our comprehensive restaurant equipment repair service.
Emergency Refrigeration Repair
At Air Care Systems, we understand the need to get your refrigeration and restaurant equipment working again. Our skilled technicians are ready to answer your call for Huntsville refrigeration service 24 hours a day, 7 days a week. We show up when we say we will and work quickly to resolve your problem with minimal disruption to your business.
Our technicians are fully licensed, bonded, insured and certified by the state of Alabama. You can rest assured that we have the skill needed to solve any problem with your refrigeration, freezers, icemakers or restaurant equipment. We put the needs of our customers first and never recommend parts or new equipment unless it is absolutely necessary to solve your problem. You will receive a full explanation of the problem, all your options for repair or replacement and a free estimate.
Get in touch with us at 256-371-4670 to schedule an appointment for refrigeration repair or annual maintenance service
Our Middle Name is Care for a Reason

On Time, Every Time

Professional & Well Trained Technicians

24-Hour Emergency Service

Free Second Opinion on Replacements

Family Owned & Operated
WE CARE FOR OUR CUSTOMERS 
Exceptional customer service!
BIG shout out to this awesome company! Exceptional customer service! Second to none!
- KERRI L.
This company is amazing!
This company is amazing! They answer the phone 24/7, always keep their commitments, show up on time and have super-knowledgeable people. If they sold stock, I'd buy as much as poss ...
- MELANIE W.
Customer for life!
I can't say enough good things about Air Care Systems. They have taken care of my business HVAC repairs for several years now. From a small office unit to my 10 Ton units, they do ...
- STEPHANIE D.
Highly Recommend!
This is a incredible group of people who really care about people. We are so blessed to know them. They truly are the best company that I have ever dealt with. Thank you for being ...
- PAM G.
Happy Customer!
Air Care is dependable, reliable, and honest. They provide the services in a timely manner both for our business and residential needs.
- MARY G.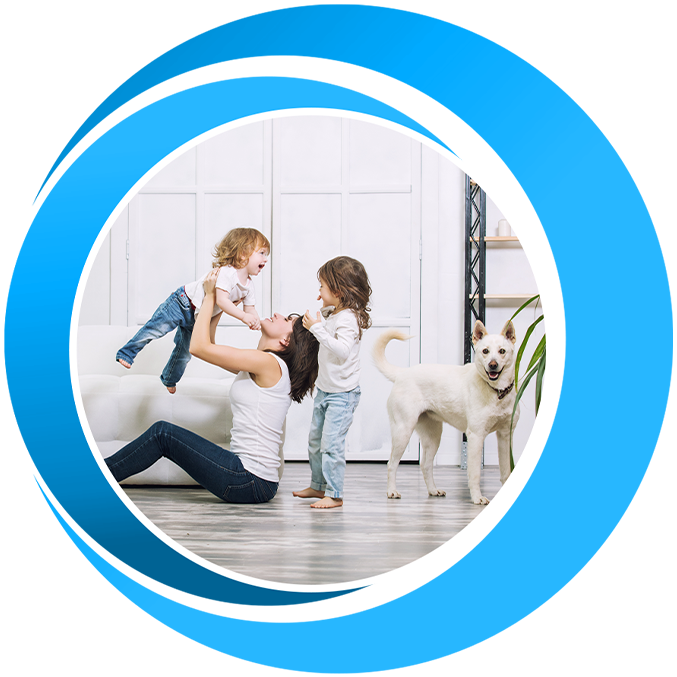 CONTACT OUR PROFESSIONAL TEAM TODAY